Breedfiles ★ Archive ★ About

EVERYTHING IS AUSSOME™

Welcome! Aussome is a Petz3+ site, first brought to life in 2008. Petz? What's Petz, precious? A 90s kids' game, of which the online community has been revived recently, hence the version title. This is not an adoption site at the moment because I know I won't stick to it and it's not fair on you guys – it'll be breedfile downloads and my hex archive, for the most part. This will be a one-page stop for everything because lazy, but you can skip to certain sections by clicking the links above.

I would like to thank the lovely Celia for hosting me.

♥ Cath

Last updated: 4 June 2017





BREEDFILES

Here are a bunch of old breedfiles for download that I love a lot. Unless otherwise noted, all Aussie files are non-overwriting and are the Phuket versions, not the Seamist. Phuket and Seamist petz are incompatible and cannot breed with each other. I did not make any of these, just put much-loved files up to share. The Cirrutopia Aussie file has been converted from OW to non-OW, and works with the Phuket files (uploaded with permission from Andi@Cirrutopia). All files should be unibreeds – please let me know if this is not the case.

Aussie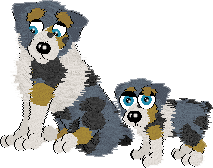 AC standard shown. Comes in all natural coat & eye colour mutations (when bred).
Download

-----

Chocolate Cream Aussie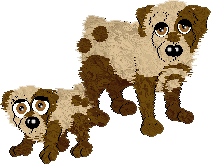 AC standard shown. Comes in all natural coat & eye colour mutations (when bred).
Download

-----

Oreo Aussie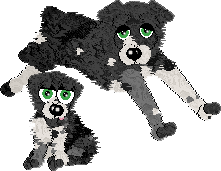 AC standard shown. Comes in all natural coat & eye colour mutations (when bred).
Download

-----

Cirrutopia Aussie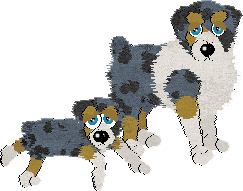 AC standard shown. Comes in all natural coat & eye colour mutations (when bred).
Download

-----

Aussie (Dali overwrite)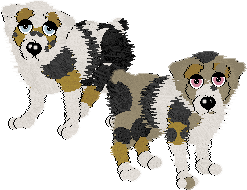 Example bred petz shown. Comes in all natural coat & eye colour mutations (when bred).
Download

-----

Border Collie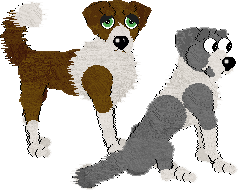 Example bred petz shown. Overwrites Dalmatian file. Comes in all natural coat & eye colour mutations (when bred).
Download

-----

Merle patches Border Collie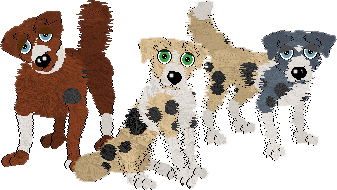 Example bred petz shown. Overwrites Dalmatian file. Comes in all natural coat & eye colour mutations (when bred).
Download

-----

Tri merle Border Collie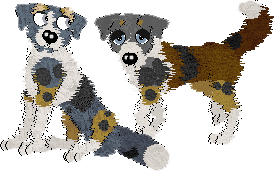 Example bred petz shown. Overwrites Dalmatian file. Comes in all natural coat & eye colour mutations (when bred).
Download

-----

Two-tone Border Collie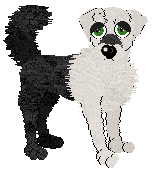 AC standard shown. Overwrites Dalmatian file. Comes in all natural coat & eye colour mutations (when bred).
Download

-----

Ultimate Border Collie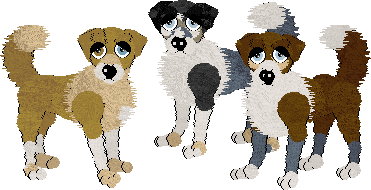 Three examples from AC standard shown. Overwrites Dalmatian file. Comes in a massive variety of natural coat & eye colour mutations (when bred).
Download

-----

Ultimate merle Border Collie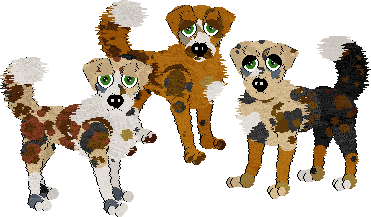 Three examples from AC standard shown. Overwrites Dalmatian file. Comes in a massive variety of natural coat & eye colour mutations (when bred).
Download

-----

Flat-coated Retriever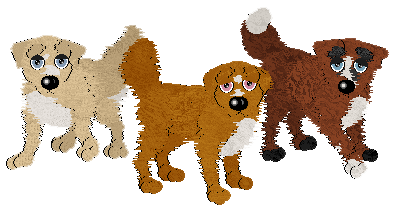 Example bred petz shown. Overwrites Dalmatian file. Comes in all natural coat & eye colour mutations (when bred).
NOTE: This is my personal edited version, to be a bit chunkier and not have the gross huge eyes with too-big irises.
Download

-----

Chesapeake Bay Retriever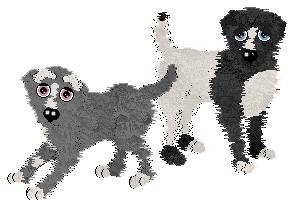 Example bred petz shown. Overwrites Dalmatian file. Comes in all natural coat & eye colour mutations (when bred).
Download

-----

Bernese Mountain Dog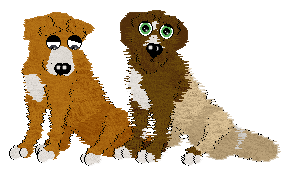 Example bred petz shown. Overwrites Labrador file. Comes in all natural coat & eye colour mutations (when bred).
Download

-----

Magnolia Munchkin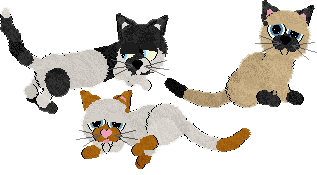 There are actually 13 varieties, all separate files. Three examples shown: siamese, black & white, flamepoint. Overwrites the Cali; all 13 included in zip file.
Download

Back to the top





ARCHIVE

Below are some of the things I've hexed! I've now put up a proper archive – go see Chocolatesoup now.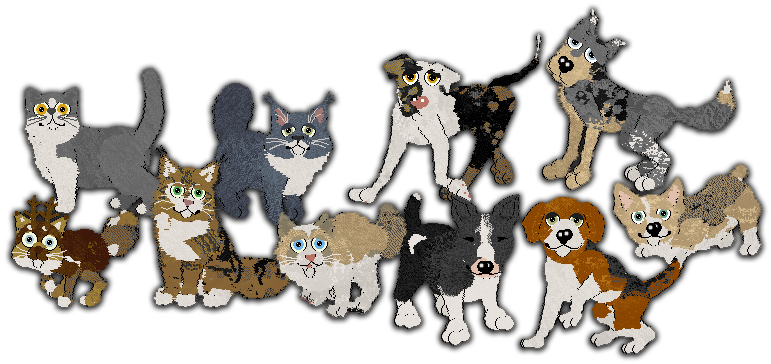 Back to the top



ABOUT

You'll find me around the PC as cath or cathface, most of the time. These days I am mostly on the Facebook group and occasionally on Whiskerwick. I'm now 27 (wtf), live in London with my other half, and we have a black smoke Norwegian Forest Cat called Gunter, and a blue tabby and high white Kurilian Bobtail called Evie.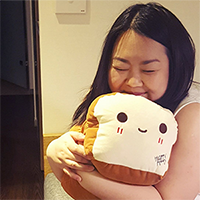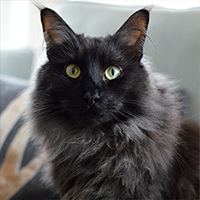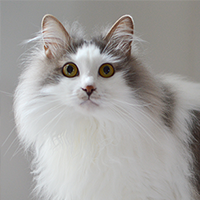 This is version 11.5 of Aussome (11 was very short-lived; I'm very indecisive) – Aussome's been going since 2008, making it 9 years old!

You can contact me at Whiskerwick, in the FB group, or at aussome [@] googlemail.com


Back to the top



© Cath, 2017.